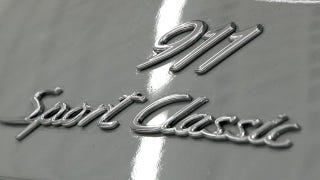 There were only 250 copies of the Porsche 911 Sport Classic built, with its retro-stub tail and special colors. Videographer Sheldrick Mask caught some time with #116, the first to arrive in America, resting in Houston for the moment.
Adam Cramer runs a vintage motorcycle shop in Philadelphia, and filmmaker Andrew David Watson pulled him away from his obsession long enough to hear Cramer's lament for the loss of American craftsmanship. Do your children know from a Phillips screwdriver?
In this short video, filmmaker Ben Pender-Cudlip gets his uncle to explain what makes his 1964 Ford Galaxie 500 XL worth holding onto for a couple of decades. Watching this will make you want to find an old car and just drive. Trust me.