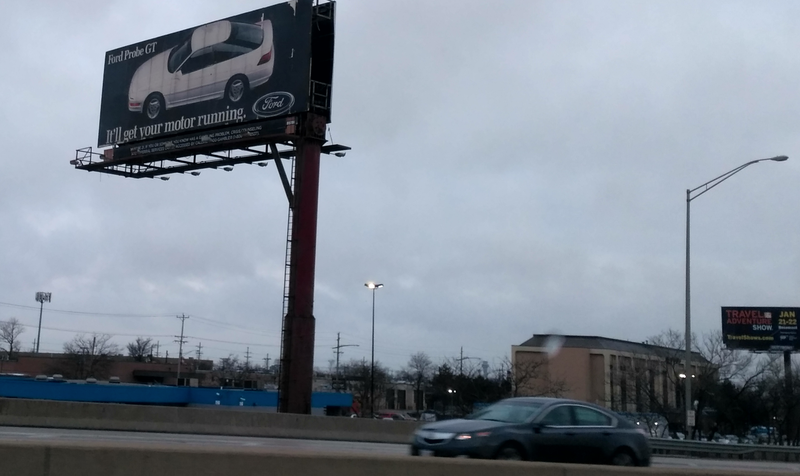 Just when I thought automakers weren't paying any attention to the needs and desires of the true enthusiasts, we get this incredible sign (a literal sign, even) that, yes, at least one automaker still cares. What you're seeing here, in a picture taken just today, is a billboard on the I-294 near Chicago's O'Hare…
There are certain cars we gush over now, only to bash them a few years later. Some cars are genuine design classics, some even get better with time. But then there are the cars you have a look at again and wonder why people were raving about them in the first place. Let's look at the Ford Probe again.
We've seen quite a few lead changes during the early hours of the Southern Discomfort '10 LeMons, but the BoomPow Surprise Probe now holds a strong 5-lap lead over the second-place car.
After investing time and money into developing a new vehicle to meet consumer's needs you'd think that coming up with a name would be the easy part. Whether because of mistranslation, cultural misunderstandings or just plain mistakes, these names prove it's not as easy as you'd think. Culled from our automotive…