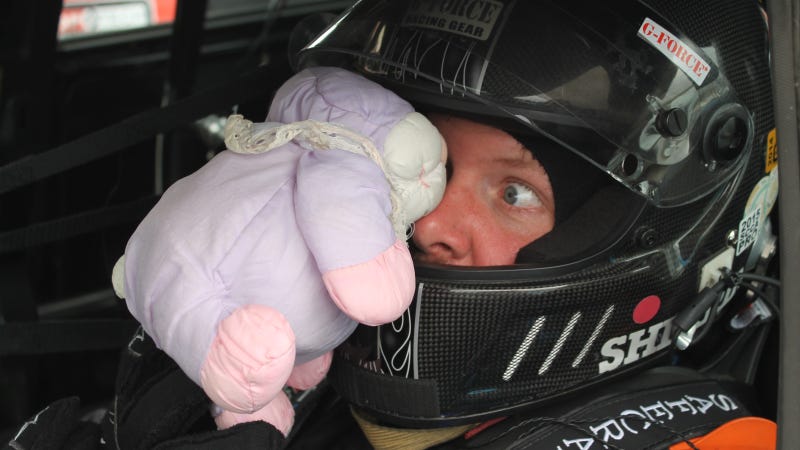 Because today is Dia del Conejito, I'm going to whip out my collection of photos of racing drivers with Easter bunnies. Thankfully, my bunnies are pretty cute. I won't give you nightmare fuel like the folks at Nascarcasm did, unless you're B-Spec Fiesta racer Marc Sherrin above. Sit back, relax and enjoy the holidays.
Some cars have gremlins. Other cars have, erm, acquire possum. If you ever need a good reason for why your race car is parked, crunched and/or no longer in the race, you can always blame someone who won't mind at all: Fluffy Bunny.
Some time ago, I noticed that I had many, many photos of cars. Fast cars. Rare cars. Shiny cars. Racecars. Odd cars. I needed something to set my amateur-hour photography apart from the rest. I needed...a bunny. Meet Fluffy Bunny, Eater of Souls.