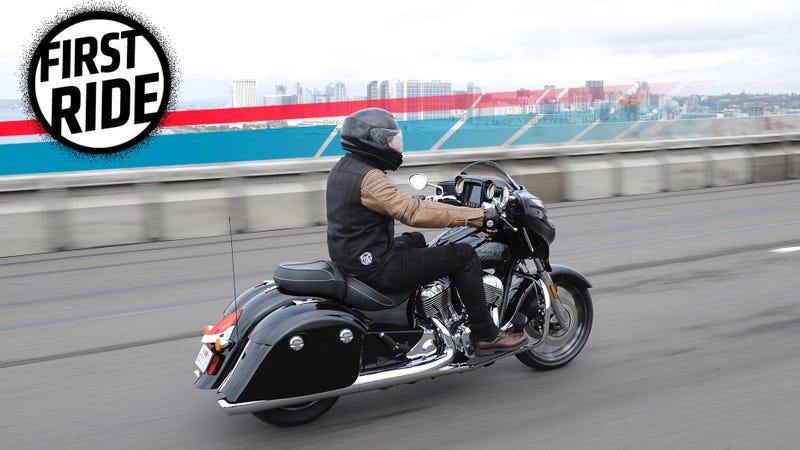 Indian, one of America's most storied early motorcycle brands, is in comeback mode these days. And the 2017 Indian Chieftain Limited is a big, dramatic looking cruiser that feels like it's built around its touchscreen infotainment system more than its 111-cubic inch engine. But don't worry, there's plenty of rumble…
The 2017 Alta Redshift MX may be a high-end, high-tech electric dirt bike, but it's not afraid to get down and dirty. I know this because I crashed a brand new one on a Florida motocross track, and it didn't even flinch. Actually, it didn't even stall. I could get used to this "electric dirt bike" thing.
More than a decade ago, Ducati made a radical addition to its lineup of sporty and sport touring models: The Multistrada, a high-performance upright bike with good wind protection, long-travel suspension, and wacky styling. The most recent iteration combined huge power—160 horsepower—with state-of-the-art electronic…
You know what sport and superbikes look like. They're low, heavily body-kitted, and you sit in them rather than on them behind a cowl designed to deflect 150 mph winds. The "sport-naked" Yamaha FZ-10 keeps the R1 superbike's 1000cc madness, but strips off the fairings and pushes the seating position a little more…
The short story is that the 2017 Yamaha FZ-10 is the brand's biggest street-screamer sport bike, the R1, with a more upright seating position and power delivery dialed toward the low end. The longer story, if I live to tell it, will be how it handles the Tail Of The Dragon. Get your questions in now!

The 2009 Zero X is so green that you can eat its battery. Luckily its performance is more appetizing; it's the fastest electric dirt bike ever.