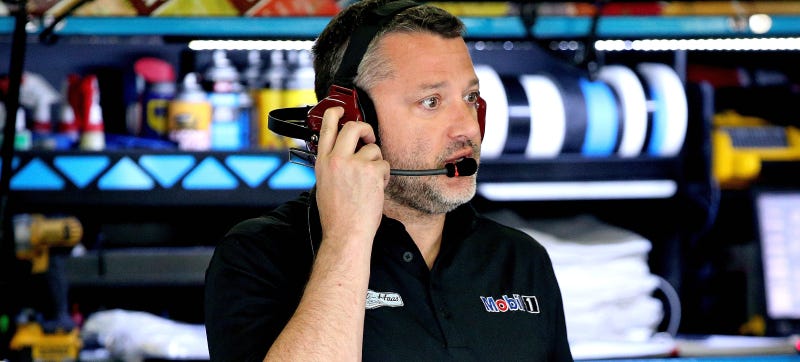 Good news, Smoke fans! Tony Stewart will return to racing this weekend, and is even eligible for NASCAR's playoff-style championship, the Chase for the Sprint Cup. Bad news, everyone: he was also just fined $35,000 for calling out NASCAR on something he should be able to voice concerns on: safety.
Simona de Silvestro and Renee Gracie are sharing a Prodrive Racing Ford Falcon at this year's Bathurst 1000, making them the first all-female team since 1998 to compete there. That's great! V8 Supercar driver David Reynolds called it a "pussy wagon" in in a post-practice press conference. That's um...not so great.

Following this weekend's messy Pirelli World Challenge race, twenty separate racing incidents were under investigation by the stewards. The penalties assessed are now live on the series website, and twenty of the forty drivers participating will lose points, money or grid positions over the Long Beach race.

Hyundai and Kia just agreed to settle a case with the US government for overstating the gas mileage claims on about 900,000 of its cars a few years back. The final toll comes to approximately $745 million, including a $100 million fine, and $250 million in other penalties.