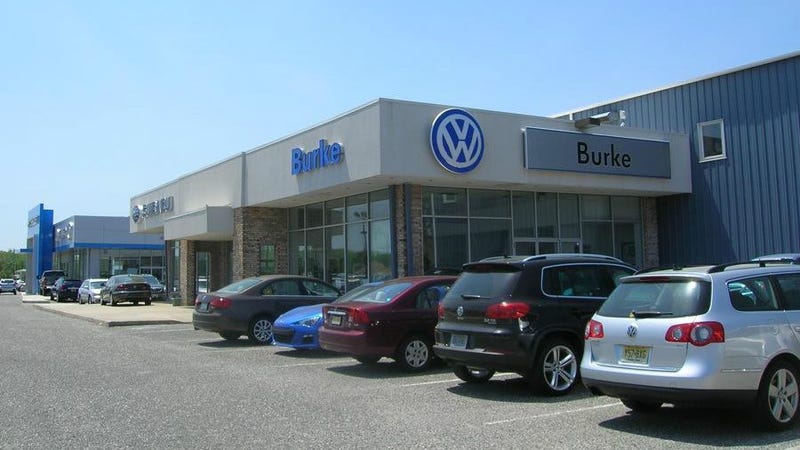 I've mentioned before that even when you do your best to negotiate the sale price of your car, you still need to keep your guard up when you get to the finance office. Often this is where the dealers make the most money, and can be a bit pushy about it. My recent trip to the F&I office was surprisingly pleasant.
Thanks to the gradual economic recovery and an abundance of credit at a level we haven't seen in years, Americans are buying record numbers of cars every month. And with ultra-long car loans becoming the new normal, that means Americans are buying more expensive, more loaded vehicles than ever.
Dear Lifehacker,
I'm going car shopping soon, and while I love the idea of a new car, I'm not thrilled about having to deal with the buying process. I thought about going to a no-haggle dealer, but will they really give me better prices, or is it just "you'll pay what we want and like it?" Should I suck it up and…
Dear Lifehacker,
I love my car, but it's getting on in years. It's paid off, which is great, but even routine maintenance now runs me a few hundred bucks, and the mechanic is always upselling me on additional repairs that are hundreds more dollars. Is it time to just retire my ride and buy a new car, or should I stick…
Open a saving account with Spanish bank Banesto and they'll give you a brand new, all-expenses-paid car. To qualify for a vehicle, a customer needs to lock between $26,400 and $235,000 into an account for at least 24 months, with the type of vehicle offered depending on how much one invests. For $235,000 and 36…
Not that we need another sign that Americans are tapped out, but delinquency rates for car loans hit a 17-year highnbsp; in the final quarter of 2007. Worse, it's estimated that about one-fourth of all car loans are quot;upside down,quot; meaning that the owner owes more than the vehicle is worth.
The Auto Affordability Index found that it's getting more expensive to buy a new car, as if we needed another reason to consider buying a vintage RWD import instead of something from a dealer's lot. In the third quarter of 2007, it took 24.8 weeks of median family income to buy an average-priced car or truck, compared…
According to the AIADA newsletter, Volkswagen is prepared to carry out an epic reduction in its cost structure. Company officials are planning to cut billions of dollars in costs, with "no sacred cows" spared. Engineers have reportedly reduced the production costs of the VW Golf by $1000 and the company will soon…