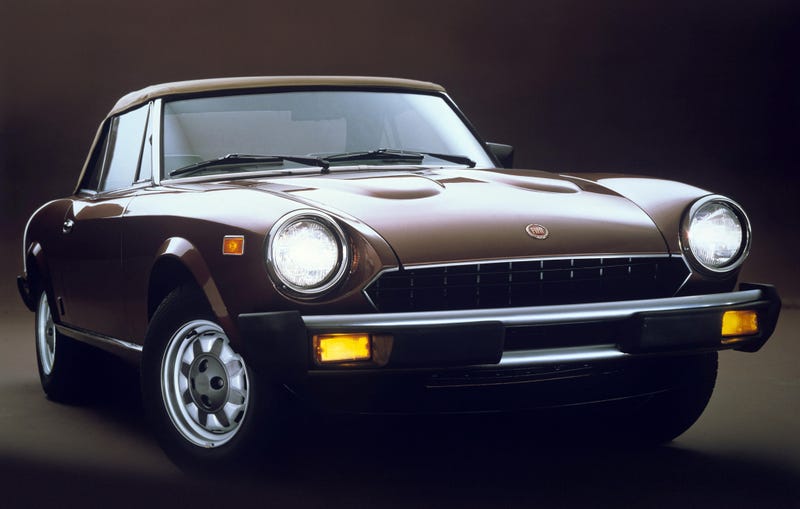 We're quite glad the Fiat Spider is making a comeback. Hopefully it will even come in brown, too.
I'll warn you in advance that this post is fueled entirely by speculation, my own hopes and dreams, and possibly too much Jalopnik-brand Brefass Scotch-infused eggnog. But it's a follow-up to last week's news that Alfa Romeo is doing their own roadster while Fiat will do theirs with the 2016 Mazda Miata platform.
Welcome to Little Car in the Big City, where I highlight fascinating cars I found walking around a town that is known for being bigger than everything else, but where every car is fighting to stand out: New York, New York.
Last week, the automotive world lost one of its best and brightest minds as Sergio Pininfarina died in Turin, Italy at the age of 85.
Welcome to Project Car Hell, where you choose your eternity by selecting the project that's the coolest... and the most hellish! I walked into an East Bay self-service junkyard a few weeks back, and look what they had for sale!
Let's say you have a 1983 Pininfarina Spider Azzurra, which is a Fiat 124 built after Fiat handed production over to Pininfarina for a couple years (go here for the story), and you know it's something special. How do you show the world? Why, you convince the world it's actually a Ferrari, by dressing up the Fiat Twin…