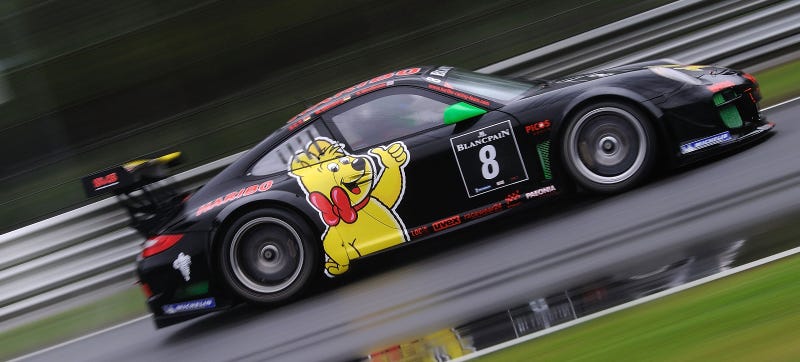 Like Pirelli World Challenge, the Blancpain GT series has a ton of different cars, all competing on the same track. Blancpain GT uses GT3 cars as well, making it a wonderland of variety. They've recently struck a deal with PWC to bring Blancpain GT champions to America. Rejoice!
How determined is Lexus to their sparkle-motion RC F GT3 race car? Pretty determined. Currently, testing is underway to run a car in the FIA GT3 series and a to-be-determined series in the United States in 2016. Rejoice! We could finally see evidence of Lexus not being an utter snooze close to home.
If you've ever wondered why pants-on-face-bonkers supercar manufacturer Lamborghini doesn't really have a factory racing effort, well, they're about to fix that. They're developing a Lamborghini Huracán for FIA GT3 racing. You're welcome.
This BMW Z4 GT3 comes fitted with the 4.0-liter V8 out of the M3. In race trim that engine sends 480 HP through a six-speed sequential gearbox. So, wait, why can't we have a Z4 M again?