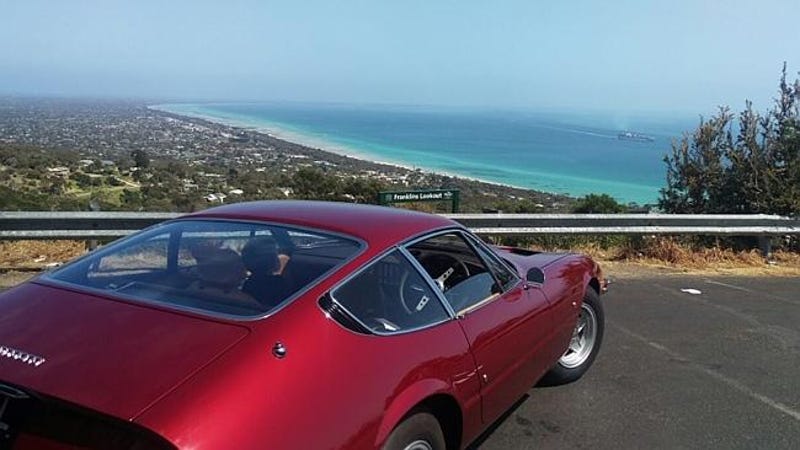 After intruders stole a pair of Ferraris—a 1986 Ferrari 328 worth over $100,000 and a 1972 Daytona worth $2.5 million—from an Australian repair shop on Friday morning, The Australian reports that the more expensive of the two was found ablaze the next day. The 328 remains missing.
While Goodwood's public parking lot might appear to be full of them, as Ferrari 365 GTB/4s are getting more and more expensive every year, many of these wonderful Pininfarina creations get turned into stationery garage queens. But not this one.
When photos of the "Ferrari 770 Daytona" showed up last week from tuning house Milano Torino we made it clear we were skeptical. If you want to make a retro Ford Thunderbird on a Mustang platform have at thee, but try to make your own Ferrari and they'll slap that shit down faster than you can say "Glickenhaus" as…
Rising to the challenge of creating a Daytona is the author of the ASCII Miura, Péter Fűri. Note the headlight treatment, the great use of a tilde as the Ferrari logo and the velocity stacks.