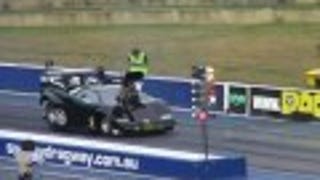 When the world of drag racing and modified supercars combine the result is usually pretty wild. Most of the time it's highly tuned hot rod exotics running amazing 1/4 miles while appearing mostly stock (if you can apply that term to a supercar) but every once in a while it gets a little more extreme.
You don't need to spend Porsche prices to get a new car with a bit of pep. Forbes worked with Edmunds to put together this list of the ten quickest new cars for under $30,000.
A Concordia University John Molson School of Business study has found men's testosterone levels spike when driving ostentatious cars, effectively making them "sexual signaling" devices. The John Molson School of Business will be rechristened the "School of Obviousness" next week.