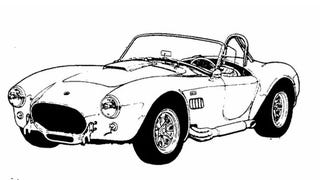 Carroll Shelby lost his bid to trademark the iconic design of the Cobra 427, the vehicle that made him famous and has been copied thousands of times. Why did he lose? Because it was copied thousands of times.
Carroll Shelby's curious intellectual property lawsuit against Daytona Coupe-replica maker Factory Five, and two web forums has failed with a United States District Court judge dismissing the suit and Factory Five bragging about besting Shelby.
Carroll Shelby is suing long-standing Shelby Cobra and Daytona Coupe-replica kit car maker Factory Five, an associated fan forum and a California-based builder for trademark infringement of names and vehicles. A fan forum? Yup.
The Factory Five GTM is causing us pains. Is it better to buy and drive the donor Corvette Z06 the car is built with; or is the mid engine and lighter weight worth the sacrifice? Decisions, decisions. In any case, the GTM is that rare occurrence: The racing version is actually cheaper than the street version. The GTM…
A few years ago at SEMA, we guess it was three now, we stumbled across a prototype of kit-car manufacturer Factory Five Racing's first wholly original design. Well, wholly-original if you don't count the 'Vette powertrain, and while it could've used a bit more primer under the bodyshell, we were duly impressed by the…