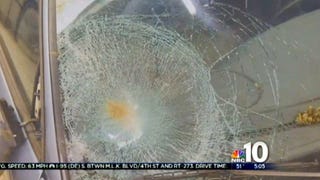 "Help, I've fallen and I can't get up!" has become "Help, I've hit something and I can't remember what!" this week as police try to figure out what, or who an elderly driver hit.
A 72-year old Minnesota woman driving a 2006 Impala down Highway 72 crossed the centerline and briefly drove through the rough shoulder and into a ditch. She exited the ditch and continued driving, not realizing she had ejected the 15 year old girl asleep in the back seat.
An 83-year-old California man whose driver's license had been suspended drove on the wrong side of Interstate 5 near San Diego for several miles Friday before a crash that tore his Ford F-150 in half.
Just-released video shows an Australian man using his own body to shield an infant from an out-of-control car careening across a sidewalk with an elderly driver behind the wheel. Everyone survived.