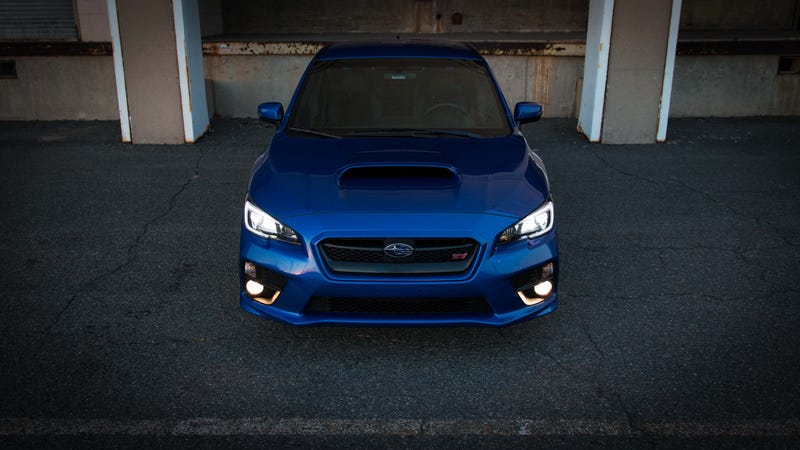 CCC's "Drive-Thru" video series soldiers on with our latest episode, the 2015 Subaru WRX STI launch edition.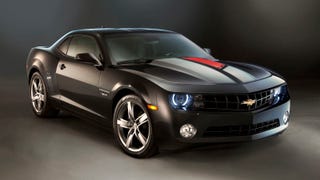 The V6 pony-car battle rages anew, as the hairdressers square off with their shears. (Kidding!) The V6 Camaro gets another power bump, this time a real one. Seems that SAE technicality wasn't enough to put that Mustang issue to bed.
This is the Lexus LFA Nürburgring Edition. It has an uprated suspension and ten more horsepower than the ordinary, less Nürburgringy LFA. We can guarantee it will accelerate. Don't be frightened kittens, America! Pony up and ride the Nordschliefe lightning!
Porsche has released the newest member of its Design Edition club: the limited edition, murdered-out Porsche Cayenne GTS Design Edition 3, complete with triple black racing stripes, black wheels and Lava Grey Metallic paint.
We have one thing to ask - Can we play the part of the passenger seat belt next time?
Subaru is celebrating 20 years of hi-po Scoobies with a 300-unit run of WRX STi Anniversary Edition models. The main differences of importance to enthusiasts are in the suspension, where new coilover damper units stiffen up the handling and carry 18-inch alloy wheels as standard equipment. Flat black details and…
As big fans of the Alfa Romeo Alfetta, this New York Times profile of one abandoned Alfa in Brooklyn has touched us. Owned by a Romanian immigrant who passed away, the worn 1975 Alfetta should have been towed away after a few parking tickets because alternate side of the street parking in NYC is strictly enforced.…
With auto show season officially, mercilessly and thankfully over, the Jalopnik Fantasy Garage stands to be full in just six weeks. A short time by any standard, but especially so when distilling over a hundred years of automotive excellence into just 50 vehicles. Two weeks ago saw the induction of the Cadillac…
Remember the Christopher Walken skit on Saturday Night Live where the inveterate creepy guy continues asking Will Ferrell for more cowbell? Well the Koenigsegg CCXR Edition needs more carbon fiber. The rebodied CCX is positively rotten with the stuff and the twin turbocharged, E85 sipping 1018 HP heart makes us almost…
For those who think the base model Phantom is only for poor people and dermatologists, Rolls Royce is issuing a few Tungsten Edition Phantoms to each of the continents. The name comes from the special Xiralic Darket Tungsten paint treatment the car gets, which would have looked great on our old 300D. What will really…