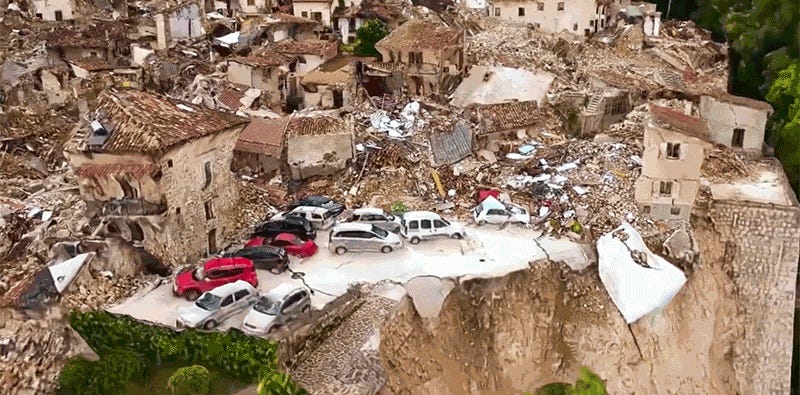 Aftershocks from Japan's 2011 earthquake continue. Today, Russian customs officials stopped nearly 300 Japanese cars believed to be irradiated from last year's nuclear meltdown at Fukushima.
First it was the earthquake that knocked a few pillars and stone carvings off the Washington National Cathedral. Then the Hurricane. Today, gale-force winds blew through and toppled this 500-foot crane brought in to repair the damage from the earthquake. Any toads in the forecast?
Today's 5.9 magnitude earthquake was felt throughout the Mid-Atlantic, but its epicenter—a small town in Virginia—took the brunt of its wrath. What if it had started in NYC instead? We may find out sooner than you think.
You know, we meet people from the South or the Midwest, and they're all like, "Man, you're crazy to live out there with all the earthquakes!" And we reply, "How often do you have flash-floods, hurricanes, tornadoes, blizzards, et. al.? Every year. How often do we have a major earthquake?" Because we're daredevils, we…