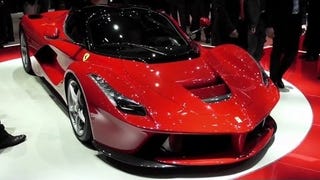 Tons of journalists are at the Geneva Motor Show eyeballing all the hypercars that were unveiled there, but I'm especially glad to see this report from Drive's Chris Harris. Why? Because at some point, I want to see videos of him getting sideways in all of these cars, if he can manage it.
Evo's Chris Harris came to the same conclusion we did about the 2010 Mercedes E63 AMG: it's a return to greatness for a brand that no longer belongs in Boca. Except he got there in a very different way: sideways.
With a 7-speed gearbox and 518 HP, the 2010 Mercedes E63 AMG sounds like one hell of a performance sedan. Of course, the 465 Lb-Ft of Torque and 186 MPH top speed help too.