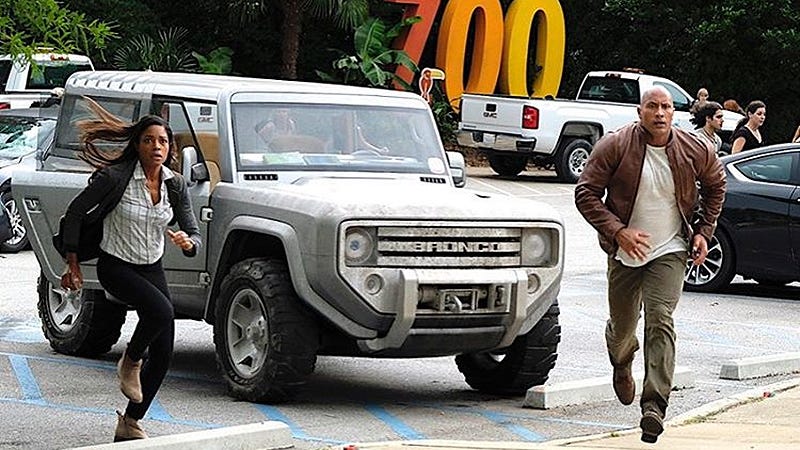 I remember it like yesterday: 2004, when Ford was in the midst of its retro spree, showing off a gleaming, aluminum-skin look of the future. It was the Bronco concept, and the world needed it. But we've been waiting.
Holy crap, does G.I. Joe: Retaliation look like the kind of movie that requires you to sneak a bottle of rye into the theater and scream at the screen at the top of your lungs. (That's a good thing!) So many quips, so many guns, and all sorts of ridiculous high-tech gadgetry. This is the G.I. Joe movie we deserve. …
The trailer for Fast 5, the fifth installment of the increasingly less car-based franchise, is out. It's got GT40 replicas, also, Dwayne "The Rock" Johnson. (Hat tip to everyone!