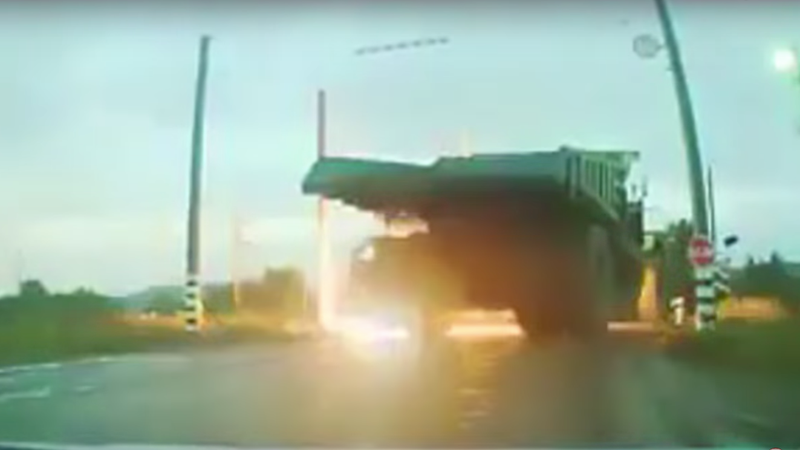 The Belaz 75710 is, put simply, one big fat freaking dump truck. You could fit a decent Brooklyn apartment inside a tire on this thing. And when one of them catches on fire, the boom is roughly supernova-sized.
Funny story, about those absolutely enormous dump trucks miners use. They are so absolutely, monumentally, gigonormously enormous, you can't exactly just build one and then drive it over to the job site. You actually have to build one, ship it in pieces, and then assemble it once you get there. This is what that looks…
Apparently it's an extra-crashy week around Jalopnik's NY team HQ: First a taxi, and now NBC-4 New York caught this dump truck wreck in tony Riverdale. No word if anyone was hurt, but we're applying for combat pay.