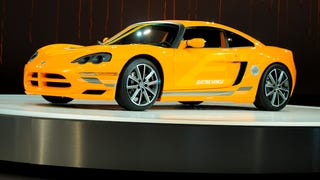 How many times can you reveal a new car? Three, if the Dodge Circuit EV is anything to go by.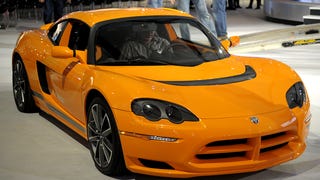 The Dodge Circuit EV may not get a full reveal until later, but our quick-shuttered photographers already nabbed photos of the new EV. You can find it unwrapped below.
You know those student design concepts that are all naïve ideas and very little reality? It looks like Chrysler's ENVI program has gone back to school for their electric Dodge Circuit EV concept.
The re-badged Lotus toy Chrysler plans to bring to the Detroit Auto Show this weekend is called the Dodge Circuit EV. Whether it'll get a red bandanna tied around a side mirror is anyone's guess.