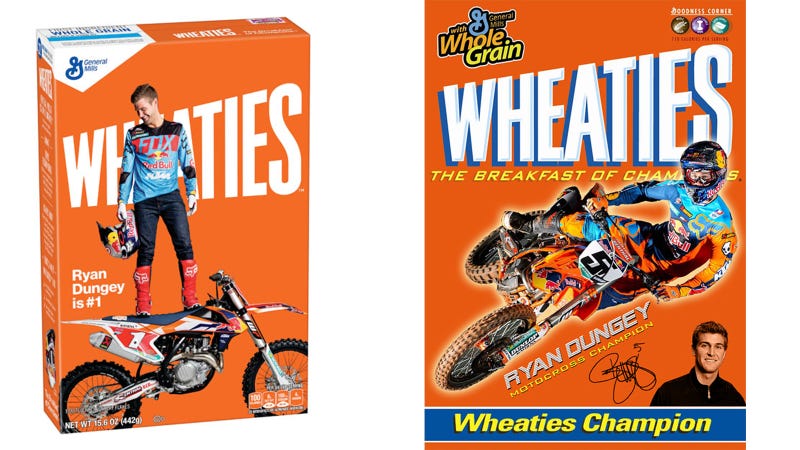 Wheaties cereal boxes have featured famous athletes since 1934, but never a motorcyclist—until now. 2015 Monster Energy Supercross Champion and KTM rider Ryan Dungey is the first rider on a Wheaties boxes, but hopefully not the last.
Take 14 dudes, put them on dirt bikes, give them some of the most remote, scenic riding available in the US and this is what happens. It's Wilderness Collective 001.
Wilderness Collective, a new company in California, promises "epic adventures for men." We tagged along on their very first trip, riding dual-sports through the Sierra Nevada Mountains, from Sequioa to Yosemite National Parks.