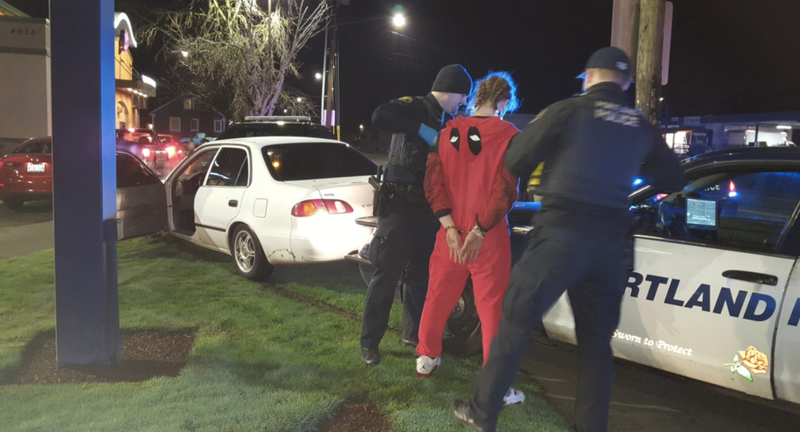 I'm fairly certain this isn't actually Deadpool because the actual Deadpool wouldn't get drunk, get the drunchies for chimichangas, drive his car onto a Taco Bell lawn and then pass out in the driver's seat. Deadpool would have called his friend the cab driver.
Charlize Theron has been a Jalopnik fixture for awhile now, showing up in good and great movies including The Italian Job reboot, Mad Max: Fury Road, and this year's The Fate of the Furious, where she plays a super no good cyber hacking person who turns cars into zombies. But the first trailer for her other action…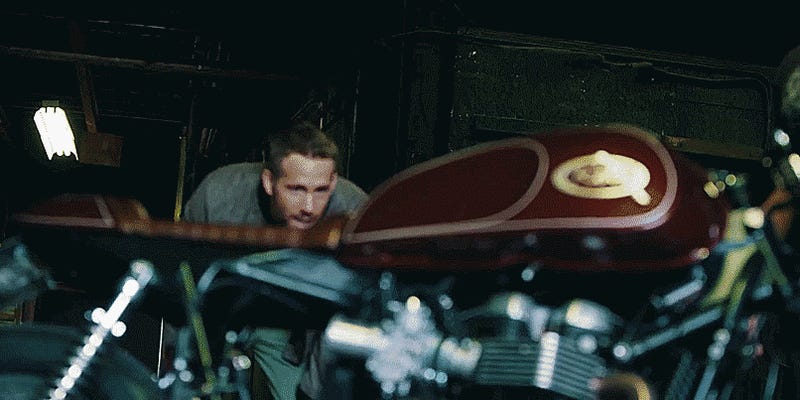 When you have more money than you know what to do with, owning cool toys isn't enough. You need to have something different, something special. For Deadpool star Ryan Reynolds, that's this Triumph Thruxton, which he had customized by Kott Motorcycles.