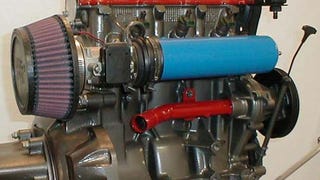 The very nervous 3-cylinder engine found in the Chevrolet Sprint Turbo was part of the very successful and long-lived Suzuki G engine family.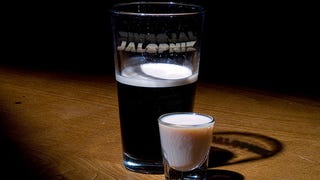 It's St. Patrick's Day and we've been looking for fun content we can share with you related both to cars and our favorite March 17th celebratory activity. DeLoreans? Meh. Irish Car Bombs? Blarney-riffic!
Videographer Anders Bäckman wields a simple camcorder while producing incredible results in this short clip of a track day at the Gotland Ring in Sweden. Added bonus: crank the volume for funky electronic beats.
Despite gas prices that are sometimes a $1 more a gallon, more people are going to be driving to get their fill of turkey and awkward family silences. According to AAA, a record 38.7 million Americans will be traveling more than 50 miles or more from home during the break, approximately 1.6% up from last year. About…

To start Maximum Alfa Romeo 8C Competizione Day off, we've got some hot commercial action for you. The folks at Alfa have put together a promo video befitting of an Italian stallion supercar — filled with beautiful shots of the 8C powering through the hills, beautiful shots of CGI engines and powertrains and…