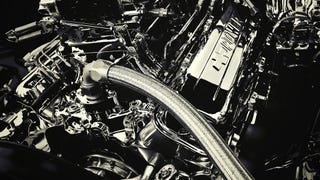 Because not everything in the world is terrible, some carmakers are willing to sell you an engine all by its mighty self. Jalopnik readers know the best you can buy.
Yep, it's a ten-banger in a box. The Viper may be dead for the time being, but Chrysler will still build you a V10 by hand, intended for use in drag racing. The 8.4-liter monster makes 800 hp and 695 lb-ft. No pricing info has yet been released.
The new 5.0-liter V8 beating heart of the 2011 Ford Mustang GT will be available August 15th as a crate engine from Ford Racing Performance Parts. The new 5.0-in-a-box carries a suggested retail price of $6,999.00.