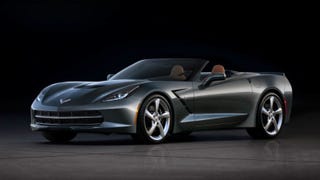 This is it, ladies and gentlemen: the 2014 Corvette Convertible headed to the Geneva Motor Show in just a few days.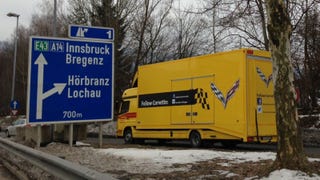 Attention, people of Europe! See the big yellow truck in that photo? The 2014 Corvette Convertible is inside, and it's on its way to the Geneva Motor Show.
Scarcely has the 2014 Corvette been revealed and yet already we're seeing photos of what some are claiming is the new Corvette Convertible, which isn't supposed to even be produced until 2014.