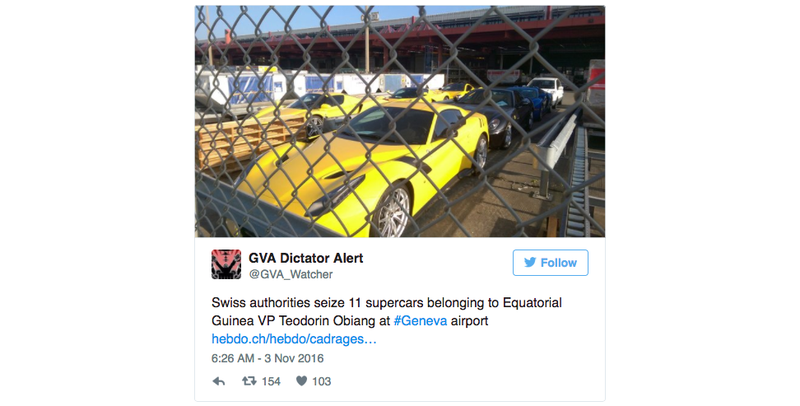 Usually when you are fortunate enough to get your hands on a Bugatti Veyron, a Koenigsegg One:1 and a Lamborghini Veneno Roadster, the goal is to hang onto them. Not have them confiscated by, oh say, the government.
Lawsuits against former Fiat Chrysler Australia executives Clyde Campbell and Veronica Johns, over basically blowing company money on playtime and parties, are ongoing. And apparently so is the search for all the free cars they weren't supposed to give out.
Civil forfeiture laws seem to give police the right to commandeer anything, including cash, that they deem associated with a real or "potential" crime and use it to buy, in one police chief's words, "toys." Like a zamboni or margarita machine. Let John Oliver explain.
And the day of reckoning has come. Months after being convicted of federal charges of racketeering, extortion and bribery that reportedly cost the now-bankrupt city of Detroit $9.6 million, corrupt former mayor Kwame Kilpatrick will spend 28 years behind bars.