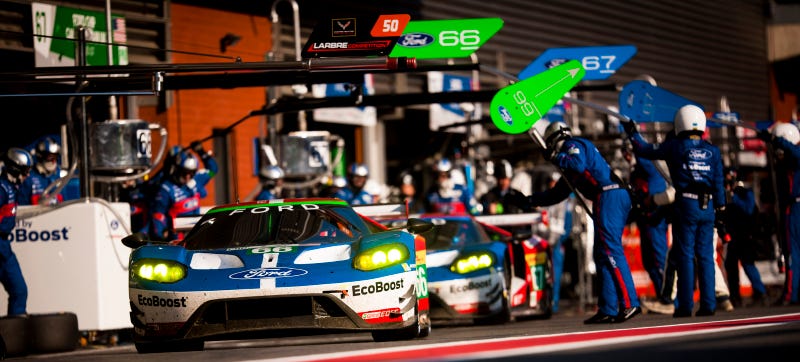 Fifty years after the Ford GT40's original 24 Hours of Le Mans win, there's a Ford back at the top of its class. Ford GTs were the two fastest cars in the LM GTE Pro class for the first of three Le Mans qualifying sessions. Two LMP1-H Porsche 919s qualified the fastest overall.

As one of America's foremost news sources for crazy internet people, we feel it is important to keep you informed on the very latest news regarding the real story behind mysterious government alien autopsy site "Area 51," the Nevada military base where they keep that UFO that crashed in Roswell in 1947. And now, the…
A woman was driving around suburban Chicago when her Mitsubishi Lancer was gently bumped, though no cars were around. When she pulled over her car was massively dented. We want to believe.