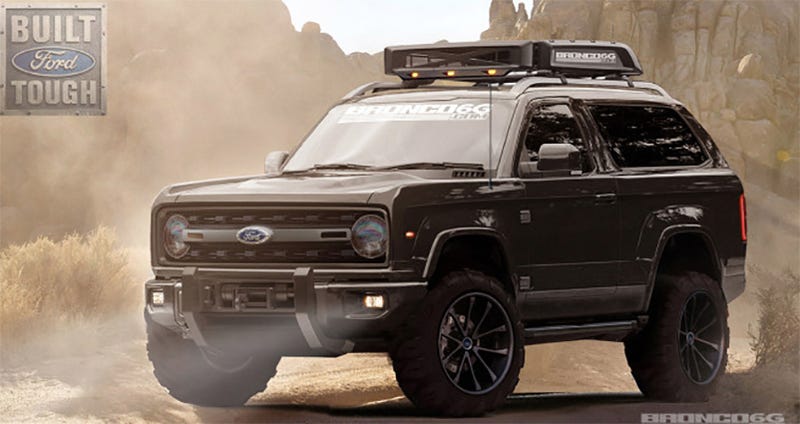 A new Ford Bronco is yet to be officially confirmed, but now us hopefuls can all stop crowding around that one silly render Four Wheeler made for April Fool's Day 2014, or that Bronco concept from a decade back. This new concept art from Bronco6G is my favorite modern interpretation of the vehicle yet.
2015 is both the 30th anniversary of Back to the Future and the year that Marty McFly traveled to in Back to the Future Part II. Which means that a lot of this year will be devoted to questions about whether or not the film's predictions have come true. Questions made easier by this new glut of concept art to go with…
Neill Blomkamp blew our minds with District 9, and now he's back with Elysium. We talked to concept artists and the movie's VFX producer to find out how they imagined a future space station, with the help of legendary designer Syd Mead. Here's our exclusive look inside the design of Neill Blomkamp's Elysium!
Rocket Flight to the Moon, a film also known as Spaceship Number I Starts (Weltraumschiff I Startet), was made in 1938 by the Bavaria Film-Kunst. Since the Germans cancelled most of their science fiction films once the war began, the film that remains is only a short, 23-minute remnant, edited from scenes already…
This is Shogun Tango, a concept piece from the brother team of director Christopher and modeler Greg Desantis, whose hot rod starfighters we've featured previously. In this short film, futuristic racers blast across the California flats, risking life and supersonic technology in the name of glory.
The arrival of Endeavour in Los Angeles last week has been described by many as the final note in the coda to NASA's shuttle program. To commemorate its end, we turned to the program's beginnings, where we discovered a stunning assortment of high resolution concept art. (If you've been hunting for a new background…