We're having a little bit of weirdness with the comments this morning. Fear not. We've alerted Nibbles.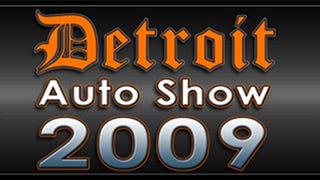 It's the calm before the storm here at the 2009 Detroit Auto Show — are you ready? After the jump, a public service message explaining how to get the full Jalopnik experience.
On Friday we introduced you to Facebook Connect, the feature allowing you to leave Jalopnik comments via your Facebook account. Click through for a quick primer in Facebook commenting and remember to sign up!
We've always said we've got the smartest commenters in the automotive blogosphere. OK, we've never explicitly said it — but we've totally thought it and — like — insinuated it a couple of times. But whatevs, now some little daily auto show seen by countless dozens of people agrees with us in their coverage of our…
Mmm...Nascar Tastes Like Pork!
"Anyone caught grilling unsanctioned meats in the infield will be shot in the face by the ghost of Earnhardt on sight."
by Will Moseley
El Nisamaro? Holy Sheep Dip!
"That's what a Plymouth Superbird would look like if you shook it while it was still in the egg."
by TexansAreHot
Oh My God! They Killed SVT! You Bastards! "I believe it's important that Ford has some SVT vehicles. If I accidentally owned a Ford Contour I would hope that it would be an SVT version. This way I could leave as quick as possible before anyone could see me driving it." by YellowDucati