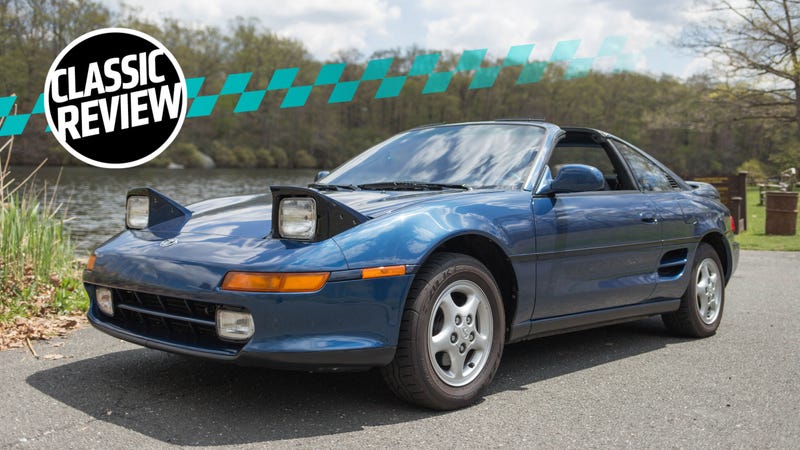 There are plenty of fun cars you can buy right now, but enthusiasts often run into the same problem with the new toys: too much digitization, too much assistance, not enough flavor. A 1991 Toyota MR2 Turbo might not catch today's cars in a zero to 60 sprint, by my God, it's got the teeth to make up for it, and then…
 "You can't know where you're going until you know where you've been" is the kind of lame, sing-song fortune cookie saying you get from time to time in lieu of an actual fortune. And while on most days, I think it's merely a hokey way of reminding people that the past is important, when it involves two very special…
The E46 BMW M3 came in with the new millennium and is already something of a contemporary classic. Perfectly shaped between round and square, joyous to drive before getting dangerous... these are just Damn Good Cars. BMW never sold a station wagon version, so somebody made their own. And it drives as well as it looks.

Take the religious following of air-cooled Porsche 911s, then reduce that to the community of folks who are evangelists for the four-cylinder 912, and you've got a group of seriously passionate people. Like most passionate people that I've met, they want to bring you into the fold and show you why whatever it is they…
Driving a 1978 Ferrari 308 with zero engine noise was weird. Using a regular three-pedal five-speed manual gearbox connected to an electric motor was even odder. But Electric GT's EV-swapped Ferrari has a distinctive driving experience that, once you wrap your brain around it, is uniquely satisfying.

In the three decades it's existed, the E30 BMW 3-Series went from yuppie mascot to irrelevant old coupe to bargain fun car to cult classic to the celebrated standard of practical performance that it is today. We've seen plenty of custom E30 builds, but nobody's created an E30 V8 that really felt like it could have…
I climbed into the 1980 Ferrari 308's tight-slipper cockpit with no expectations. Ferrari or not, this car came out at the end of the Malaise Era. Automakers were trying to leave the '70s behind, but some results were half-baked at best. But nearly 40 years later, the 308 has managed to hang on to some magic, even if…
"Rare" is thrown around quite carelessly in automotive culture. New cars made in small batches are rare by design. Authentically rare cars aren't just around in limited quantities, they're barely known. Obscure. This BMW 1600 GT is one such machine—far less famous than the 2002 or E30 M3, but amazing and significant…
Car enthusiasts love to talk about "purity." Stability control? For wimps. Massaging seats? Perverse! By that logic driving a 1949 Citroën Traction Avant 15, so manual that you set the engine timing while rolling, was the closest thing to real driving I'd ever done. It was stressful, painful and wonderful.