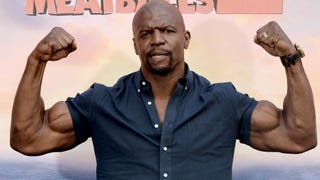 Pricing on the 2011 Chrysler Town & Country starts at $30,995 — almost $5,000 more than the 2010 model's base price. We're no minivan mavens, but does 40 more horses and interior upgrades seem worth the up-charge? [Chrysler]
Chrysler has taken the art of blowing smoke up consumer asses to a new level at this year's Detroit Auto Show, unveiling enough paint-and sticker-special editions to fill an entire gallery. Nitro Detonator? Really? Let's take a depressing look.
When Chrysler dropped its bevy of extended-range electric vehicles in our laps today as part of the company's new ENVI program, we wondered how coincidental it was that Chrysler was claiming the same all-electric range as the much ballyhooed Chevy Volt. The Volt makes concessions to seating and obsessively maximizes…
The next-generation power train blitz from Chrysler continues following the unveil of the Dodge EV with the Chrysler EV, a Chrysler Town & Country equipped as a Range-Extended Electric Vehicle (REEV). Following GM's lead with the Chevy Volt, the Chrysler EV promises the same 40 miles on all-electric power followed by…
Come Halloween, Chrysler will idle its St. Louis South minivan plant indefinitely. And, just so the 1,500 employees at St. Louis South are clear about the meaning of "idle indefinitely," co-president Tom LaSorda said, "We see no intent to rerun this plant. We're idling it and it will likely be fully closed."
Dan Neil wants you to know the 2008 Chyrsler Town & Country Limited just might be the sexiest vehicle a man could ever drive...even if it does have the styling of a cinder block. [LA Times]