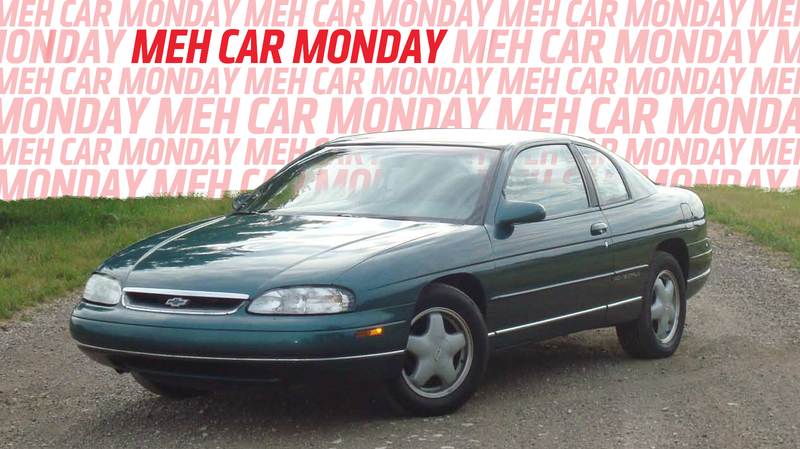 Want to see real, visceral disappointment in action? Tell a friend who loves cars that you got them a lovely Chevy Monte Carlo. Really soak in the delight that you watch play across their face as they imagine themselves behind the wheel of one of America's most stylish oversized coupés. Then, hand over keys to a…
It's a common occurrence: you get into your 1978 Chevrolet Monte Carlo to drive to work, passing several other 1978 Chevrolet Monte Carlos as you go. You wonder to yourself — what exactly is under the skin of these fine automobiles?
You say your road-trip games have gotten a bit stale? Need a convenient way to hustle gas money on the go? Afraid of losing your touch while on vacation? The answer, according to California's Triangle Billiards, is the Pool Table Car.
They say that imitation that is the sincerest for of flattery, and as well that flattery will get you nowhere. If those homilies are both true then today's Nice Price or Crack Pipe Custom Cloud ain't going anywhere.
Welcome to Down On The Street, where we admire old vehicles found parked on the streets of the Island That Rust Forgot: Alameda, California. All this time and we haven't seen a single GM G Body in this series?
The White Lightning Mazda RX-7 has pretty much led all day, and the Lightning McQueen Jetta has been filling its rear-view mirror the whole time... but a G-Body Chevy Monte Carlo in third?
Always wanted an "Aero Wars" muscle car from the early '70s like the Plymouth Roadrunner Superbird, or the Mercury Cyclone Spoiler II, but have never been able to afford one? Well, if you desire an attainable NASCAR homologation special, how about one of these GM G-body specials from the '80s? What we have here is an…