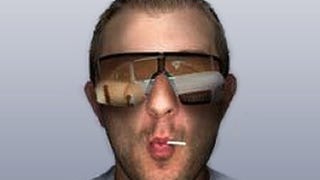 The recent release of the Apple iPhone 3GS and the Palm Pre provide a great time for these twenty-two exclusive, high-resolution Jalopnik wallpapers to you, our car-obsessive readership. Take your pick below.
Land Rover partnered with Sonim Technologies to create this — the world's first IP-67-rated GSM mobile phone. The S1 is completely resistant to dirt, dust, drops and can be fully submersed up to 3.3 feet.
The Japanese government (who didn't have anything to do with Prius development) has given approval for domestic market leasing of Toyotas newest fuel cell hybrid, the FCHV-adv. We don't know if our assumed graphic update properly represents the new look of the updated FCHV, but the updated goodies under hood and…
Proving that their Crosscage emits hot water instead of hot air, Suzuki just took their fuel cell-powered concept testing in Europe. Riding impressions are non-existent, but luckily for you, I've ridden the Intelligent Energy ENV that the Crosscage is based on.


Gino d'Ignazio Gizio has a dream. A dream where the average person has access to his or her own flying car. A dream where long commutes are a thing of the past and people take to the skies at 350mph with the freedom and ease we currently enjoy in our land-based cars (as long as we don't live someplace where there's,…
OMG! Whatever you have to tell your BFF Payal better wait as the police in Washington State are now empowered to ticket your ass. A law designed to curb composing text messages went into effect on Tuesday. Penalties range from $124 for a driver texting or emailing to $175 if that texting leads to an accident. IMHO,…