The scooter. The flip-flops. The cat. THE MUSIC.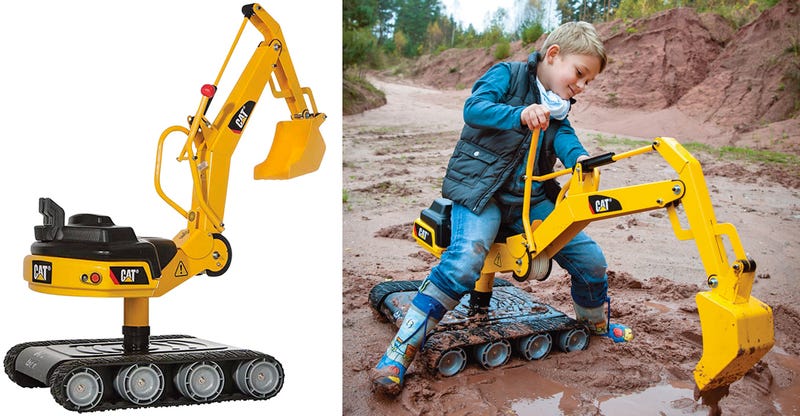 Adding to the already lengthy list of 'things I wish I had when I was a kid' this Caterpillar digger has an articulated scooping arm connected to a base with working tank treads that guarantees it won't get mired in mud while your kid slowly but surely destroys your perfectly manicured lawn.
Twenty-seven wooden blocks weighing 600 pounds each? That's no regular game of Jenga—that's a job for a team of five giant, yet agile, Cat excavators and telehandlers to take on. Just some machines having fun.