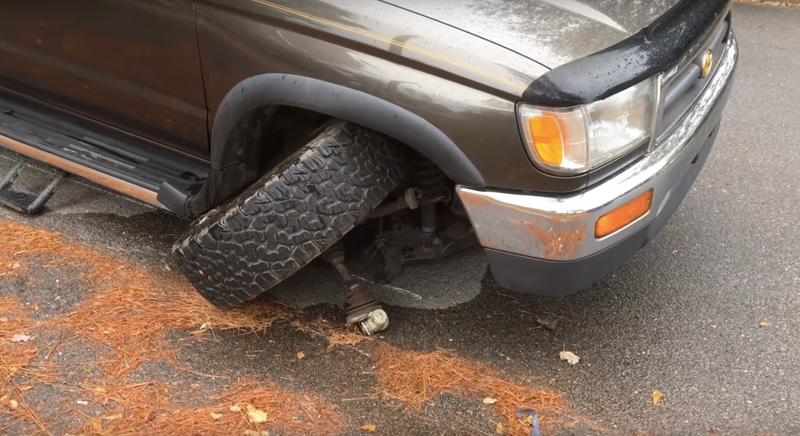 Here's a question: Would you ever buy a crucial suspension part from Ebay that costs one-tenth as much as a similar piece at the parts store? Many of you would answer "no," because something just doesn't feel right about it. But it's easy to understand why so many people do buy these parts when there's little…
Like you, I often harbor idle dreams of one day owning a Ferrari. For reasons obvious to anyone who has seen the state of my apartment, this is never going to happen. Still, I like to dream, and one website supports my fantasies: ScuderiaCarParts.com.
Yesterday, I asked you what you do with your extra car parts. Of course, the typical response was to hang onto them until they were needed again... however long that might take. Days. Weeks. Months. Decades. I was expecting some paperweights.

If you had to think of two ends of a spectrum of classiness in the automotive world, with one end being as class-free as a drunken hammer fight in a Wal-Mart parking lot, and the other end as classy as a princess on a gilded horse, what would be at each end? Maybe a novelty car horn that honked out tunes on the…
When working on a vehicle, it's always less of a headache to order parts and not have to wonder whether they're faulty or not. Or, more importantly, whether they're even the brand on the listing. But two websites recently got caught allegedly faking brands, and they're now under seizure by the U.S. government.

I'm planning on installing a new engine in my Beetle this weekend, so I've been looking at lots of engine parts and pictures of engines lately. And maybe something snapped after too many hours of staring at carburetors while Star Trek:TNG droned on in the background. Whatever it was, it made me see all car parts as…
All your internet car parts ordering are belong to U.S. Auto Parts. [PRNewswire]
Thanks to perverse and vigilant Jalopnik reader Mike Poller, we now see the inevitable combination of the Carpocalypse and truck nuts — recession-proof, SAE-grade truck nuts.
Corvetteblogger has put together a list of the top five appearance modifications according to Eckler's Corvette Parts, and to us, it reads like a who's who of who cares modifications. Perhaps the Vette just has a shape too good for serious modification, or that its owners think just a little more chrome is in order,…