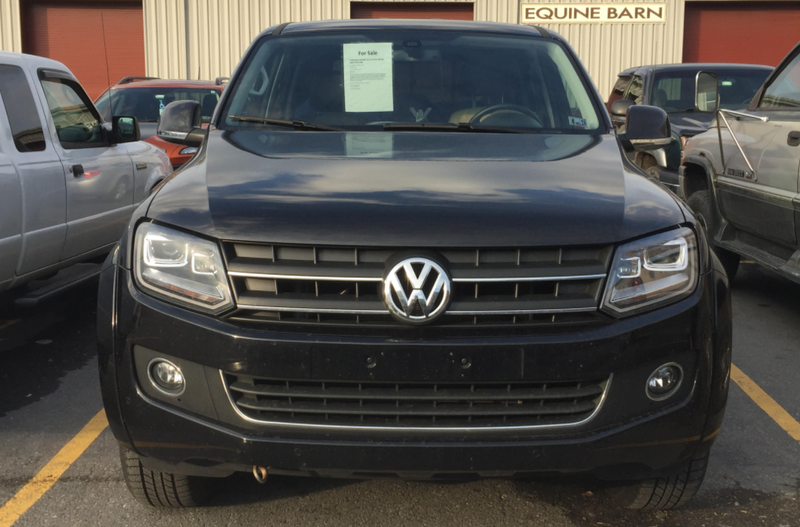 We love forbidden fruit, especially when that fruit is a diesel, manual, four-wheel drive small pickup truck not meant for the U.S. market, like the Volkswagen Amarok. Believe it or not, there's one for sale in Pennsylvania right now, but you may not want to buy it.
Last month, U.S. Customs and Border Protection agents raided All JDM Motors, a Japanese car import and parts shop in South Carolina, and seized computers and documents after authorities discovered a 1996 Nissan R33 Skyline GT-R hidden within a shipping container destined for the dealer. That car is banned under U.S.…
Last year U.S. Army Chief Warrant Officer Charles Overby set out to legally import his 1985 Land Rover Defender from his station in Germany to the U.S. Now the truck's trapped at an impound lot, and could potentially set a whole new precedent for automotive importing because of one arbitrary discrepancy.

Today's bullshit 25 Year Rule stems from a huge glut of German cars getting brought into America as grey imports with notoriously questionable modifications to meet US safety standards.
Some 40 Land Rover owners across the U.S. woke up Tuesday morning to police and federal investigators knocking on their doors and demanding they hand over their trucks. Officials say it's part of an ongoing criminal investigation into the illegal importation of Land Rovers into this country, Jalopnik has learned.