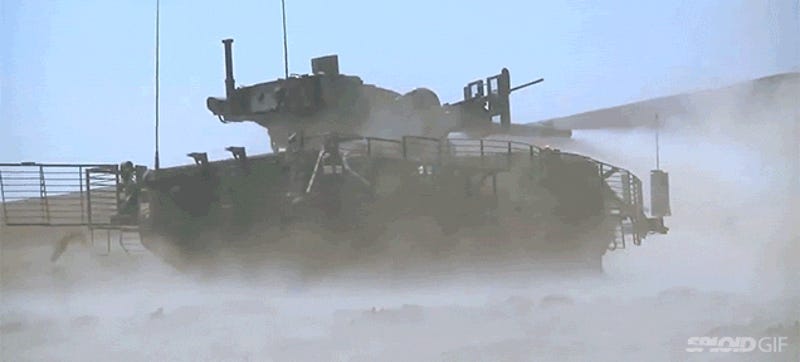 It's not even the blast from the cannon of the M1128 Stryker that scares me the most (though it is a very impressive blast). It's the fact that right after the 105mm cannon goes boom, the world around it looks post-apocalyptic. The ground shakes so hard from the gun that it looks like lost souls are being released…
Although it sounds like a joke and looks like some kind of modern art gone wrong right, this Cannon equipped 1959 Vespa scooter supposedly actually served duty defending the Italian province of Messina.
The team at legend-disproving show Mythbusters busted more than myths yesterday while filming a scene at a Northern California bomb-disposal range. Their homemade cannon launched a projectile past the range, through someone's house, and finally into a minivan.