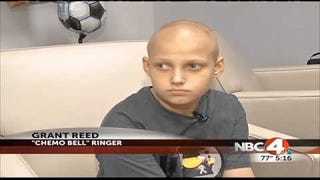 The rivalry between the football teams at Ohio State University and the University of Michigan-Ann Arbor creates such a spectacle when the schools meet each year, on and off the field, that it's dubbed "The Game."
Ben Ladich is a normal 18-year old guy. Goes to school, runs with a good crew, loves him a Subaru Impreza WRX. And who wouldn't? It's a delightful beast of a car. Unfortunately, Ben's been diagnosed with Hodgkin's Lymphoma, and the WRX was completely sold out in Ohio. Subaru wasn't going to let this injustice stand.
Yesterday, we told you that a British father and Subaru owner is facing the very stark and devastating reality that his 11-year old son only has weeks left to live. He posted a note on a British Subaru forum saying he was planning a small car show in a week and would love for some cars to show up and brighten his…
Robert Bleier's a normal suburban dad with a gift and a challenge. His gift is for painting stunning landscapes starring the DeLorean. His challenge is a cancer fight entering its third round. For Bleier, the two are inextricably linked.
Lance Armstrong and Nike's Livestrong partnered with DeepLocal and StandardRobot to develop this Chalkbot, designed to spray 100,000 messages of courage, hope and action along the 2009 Tour de France for people that've been affected by cancer.