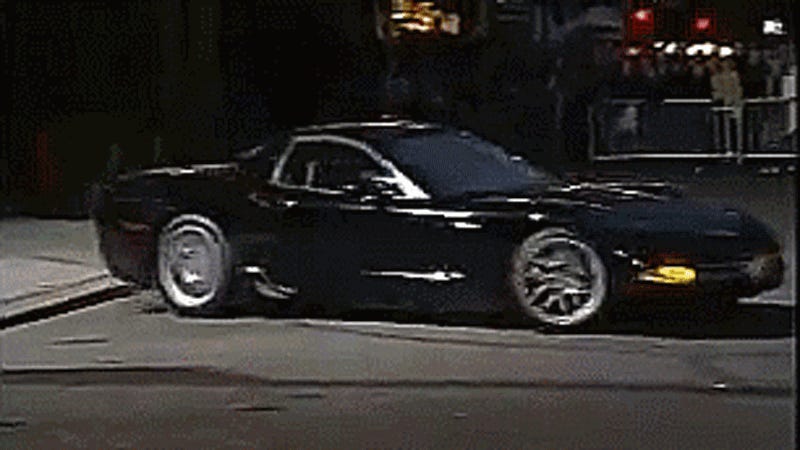 Most of soon-to-be-retired NASCAR driver Dale Earnhardt Jr.'s most recognizable donuts are in his stock car. But the man is a donut king, able to take his tire-shredding skills to new places, in different cars. Here Junior is outside his natural habitat, on the streets of New York City in a Corvette. 

This Corvette Stingray Concept Replica on eBay makes every horrible thing Michael Bay did with the car's Transformers character "Sideswipe" seem thought out and reasonable. It's so bad, other Corvettes look away. Unbelievably, bidding's currently up to $38,000.
We've seen our fair share of questionably modified sports cars, but little tops this subtly awful FAIL of a Corvette. Click any photo to see the horror and hear the confused seller's logic.