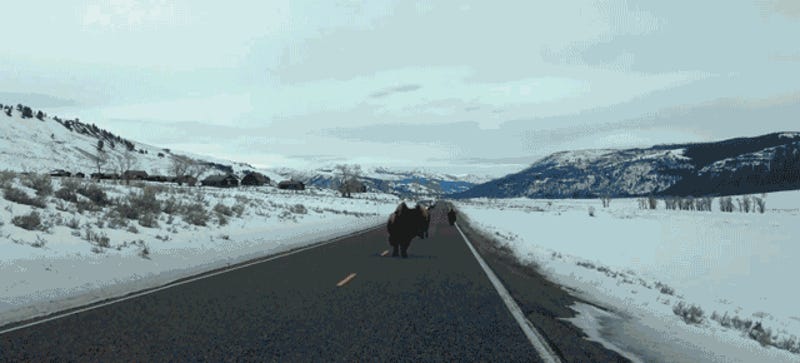 This buffalo in Yellowstone heard what we did to his people, and he is very, very upset about it. To the point where he will attack your car.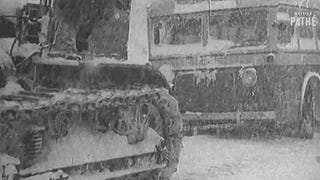 Welcome to Buffalo in 1937! While on the other side of the water, 1,200 miles of Hitler's Autobahn were completed by December, at the same time, Buffalo lost five people in the battle against one hell of a snowstorm.
Driving through a Montana blizzard, Maureen Edgerton collided with and killed several bison. The life-saving Fusion was totaled, but Edgerton now had enough food to complete the hazardous journey. Her daughter later died of dysentery.
We asked you what you think the best post-apocalyptic vehicle would be, assuming you could fuel it up and were unable to stay in one place due to the lack of other resources (and likely abundance of radioactive zombies looking for a tasty brain to munch upon). The response we received from commenters was phenomenal.…
One of the cooler looking alt-vehicle modes for a Decepticon in the new Transformers movie is a baddie by the name of Bonecrusher. Boney's vehicular disguise is a Buffalo H mine-protection vehicle, designed by the folks over at Force Protection, Inc. to sift through the dirt and rubble to find little explosive devices…