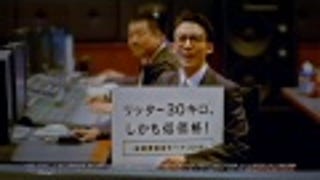 He's done ads for Honda, but those weren't very good. These ads for Daihatsu are very good. And they're totally in Japanese.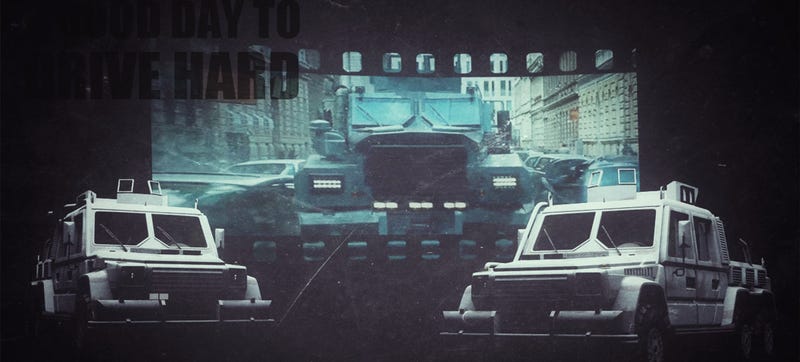 Remember that Mercedes G 63 AMG 6x6 we saw dressed up like an evil Tonka Truck, peeking out of a jet plane? It was built by Russian luxo-warmachine factory "Dartz" for a customer who wanted them to recreate the 6-wheeled monster military truck from Die Hard 5.
Hollywood loves to disguise Budapest by adding a few extra Ladas parked on the streets, with fake communist monuments in the background and blue street signs everywhere to make it look like Moscow. Since it's a much nicer experience to shoot a movie here than over in Russia, that's exactly what they did once again…
Dartz, our favorite of all the insane Latvian armored car makers, will be supplying Bruce Willis with some armored transport for the next Die Hard film, A Good Day To Die Hard, that's due to be released in 2013.
Holy crap, does G.I. Joe: Retaliation look like the kind of movie that requires you to sneak a bottle of rye into the theater and scream at the screen at the top of your lungs. (That's a good thing!) So many quips, so many guns, and all sorts of ridiculous high-tech gadgetry. This is the G.I. Joe movie we deserve. …
Let's all let out the deep breaths we've been holding in anticipation of the G.I. Joe sequel (wouldn't it be great if this was actually a G.I. Jane sequel? Wait, would it? We'll never know!). Yes, it is here and it looks, I don't know, violent? Action packed? Explosive? It's certainly got all the trimmings of a…
Ol' Thnderblt said it best: "Porsche may have bruce, but only Subaru has Bruce." We have nothing more to add.
In their homeland, big-time American actors pretend that doing commercials is somehow beneath them. But when we're not looking, they run over to Japan and push product for whatever company is willing to give them large bags of money. Yep, that's how they pay actors in Japan. But who can blame the actors? They would…