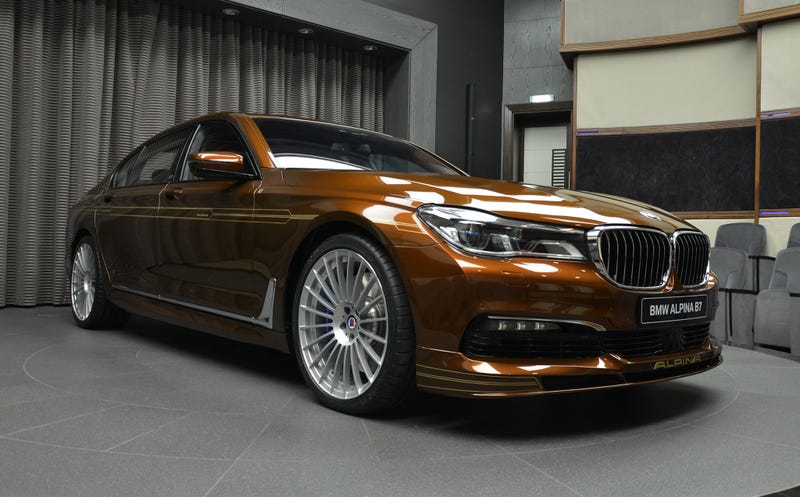 What is shiny and brown and fit for the crown? Why, this shiny and brown BMW Alpina B7 to take into town.

There's a Bugatti Veyron Super Sport for sale in Dubai (for best offer). The best part isn't the car's 1,200 horsepower of 267.8 mph top speed, but its choctastically, turdalicious brown paint job.
A few weeks ago, I asked you to show us the greatest brown cars of all time. We like brown because it's classy, understated and not terribly common. So now let's shift gears a bit and focus on a color that is a little more commonplace, but isn't often done right. How about the prettiest blue cars of all time?
The Thunderbird legend features prominently in the lore of many Native American cultures. At one point in time, Ford Thunderbirds also featured prominently on American highways. And now, Nice Price or Crack Pipe has one that's gone off the reservation.