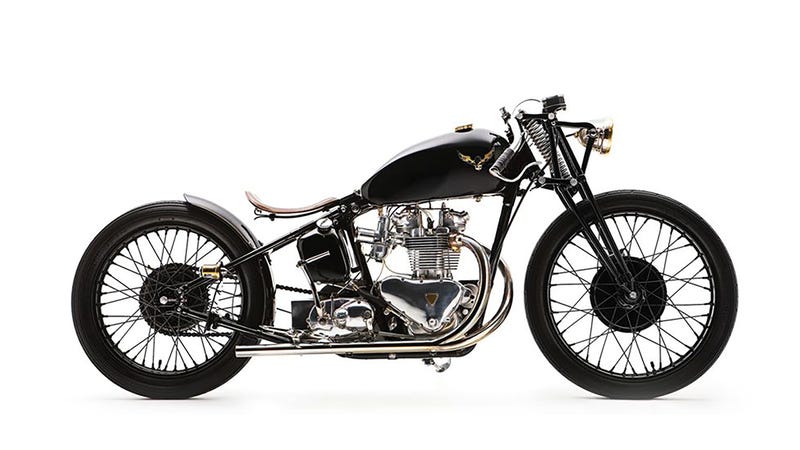 We love bikes and we couldn't imagine giving them up, which is why we appreciate these ten bike guys who also happen to be celebrities. The studios may forbid them from riding while they're shooting a movie, but the second it wraps, you'd find every one of these die-hards back on two wheels tearing up the canyons.…
Yesterday we showed you Brad Pitt can't ride. Now he's moving on, and into a bigger vehicle. It appears the old man-baby's bought himself a Camaro SS. Really?
Hollywood's favorite mustachioed heart throb is no stranger to attention, which is why Russian authorities are banking on cardboard cut-outs of Brad Pitt in police gear to slow motorists in Moscow.
What do you get when you cross Brad Pitt, a Citroen 2CV, Wes Anderson and a topless young woman? A Japanese advertisement.
George Clooney and Julia Roberts might want to look twice at the eco-tab they're running up before staring daggers at SUV owners. The celeb-watchers at TMZ have compiled a list of celebs well known for huffing recirculated methane — as they drive off in their Prii, or in Clooney's case, tearing around Hollywood in…
We all know even A-list actors are always looking for the extra dough — especially when they're trying to support a family and you just know those Namibian health centers aren't gonna pay for themselves. But A-list actors have a dirty little secret — they just jet over to Japan and get themselves some yen the…