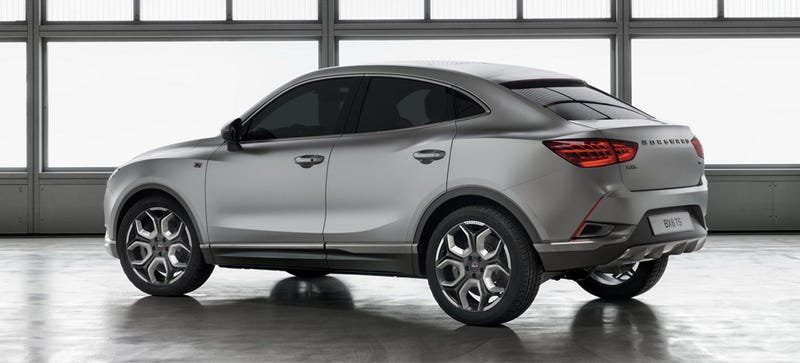 German automaker Borgward was founded in 1919, went bankrupt in 1961, and basically backslid into obscurity until an influx of Chinese cash got their wheels rolling again in 2008. I remain skeptical, but the company wants you to think they're about to start selling these crossovers.

Remember when the long-dead German car company Borgward came back? Yeah, well, as this New York Times profile reiterates today, it's actually Chinese.
Instead of a comeback car, Borgward only had a classic Isabella Coupe on its massive stand at Geneva to remind us all how long it's been since they disappeared. We'll have to wait until September when they reveal their (most likely electrified) SUV at the Frankfurt Motor Show.
There's just some things that you never see coming. Like the time I found that, thanks to a simple mistranslation, I spent a decade praying to Count Chocula. Or, even more improbably, the German carmaker Borgward, gone for 54 years, will be making a comeback at the Geneva Auto Show. Borgward? Really?
In a land uniquely suited to simple pickup trucks, Argentines use a homebuilt contraption of Borgward, wood, and artisan panels called the Rastrojero.
We had another nail-biter yesterday, with the Subaru XT6 edging out the BRAT by a 234 to 228 vote count in the Choose Your Eternity poll. We're going to declare that one a tie, and that's a good thing; after all, what's Hell without difficult choices? Today we're going to park a pair of European machines just inside…
Yesterday's Quattro versus Quattroporte Choose Your Eternity poll (in which the Audi emerged victorious over the Maserati) featured two fairly different types of vehicle, but there was still a unifying theme involved. Today we're going to go back to the format of the first few matchups, in which two very different…