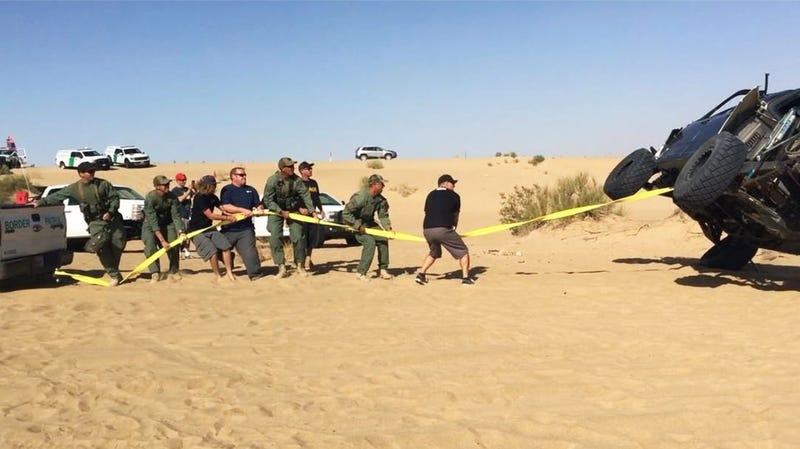 I always thought it made sense for U.S. Customs and Border Protection to use high-performance Ford Raptor pickup trucks. You need a lot of horsepower to move swiftly through sand, after all. But apparently CBP forgot to actually teach its officers how to use these things because, yikes.
Have you ever tried to get something that you shouldn't through US Customs? Frankly, I don't know how people summon the nerve. Whether it's illegal drugs, exotic animal meat, or counterfeit purses, people will try to smuggle just about anything. And everyone seems to have their own favorite hiding places. But if any…
When answering a question on some of Tesla Motors' delays in production at the Code Conference, Elon Musk mentioned one particularly unusual delay: a shootout on the Mexican border. "Things move as fast as the least lucky and least competent supplier," Musk explained.

For nearly a decade now, 10 Predator B drones have been zipping around our nations's borders at $12,000 an hour under the pretense of securing our borders. Except that, according to a scathing report released earlier today by Homeland Security, not only do these drones cost five times as much as advertised, but…