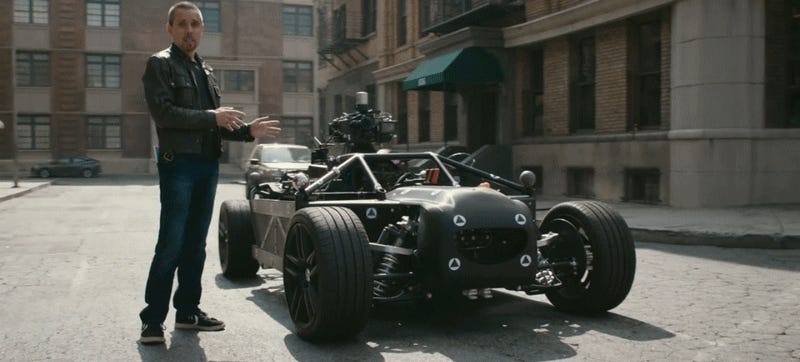 The idea is simple: instead of using a rare or priceless car on a film shoot, you use a blank model of a car and render the desired vehicle on top of it in post production. It's called the Blackbird, and thanks to Top Gear, we know more about how it works.
Any old jerk can wear a fancy ring, but how many people can say their bling was made from materials that once flew at mach 3.2+ on the famed Lockheed SR-71 Blackbird spy plane? Now that's some provenance.
The SR-71 Blackbird is, without a doubt, the most advanced airplane ever built in relation to the technology available at the time. It broke all aviation records, it flew incredible missions, and it became the stuff of legend. Lockheed Martin published its history in this collection of high resolution scans of old…
I can tell you about the SR-71 Blackbird's titanium frame, its Pratt&Whitney J58-P4 engines, or its genesis. But that's not important. What really matters is the thrill of flying it in an extremely dangerous mission, as remembered by this pilot.—JD
In a giganormous wooden box, that's how. This is how Lockheed Martin was transporting this ultra-secret A-12 OXCART—the precursor of the SR-71 Blackbird— developed under the supervision of the CIA.
Just for fun, here's a 1965 AMC Marlin parked in front of a decommissioned Lockheed SR-71 Blackbird. Interesting fact: the two are roughly the same age — the Blackbird was introduced into service in 1966. [AMCRC]
This is Blackbird, it's a wind-powered car designed by an aerodynamicist to end a longstanding internet debate, namely, 'Can you go downwind faster than the wind?' Using high-tech designs and precise instrumentation, Blackbird proves you can.
Although it may look like the Rebel Alliance factory floor, those are SR-71 Blackbirds being built. We lovingly lifted the shot from Gizmodo's cool feature yesterday — written by an actual Blackbird pilot. Check it out if you haven't already.
EXT SHANGHAI STEEL YARD Strike force in hummers & Trikes pull off HazMat suits EXT SHANGHAI SIDE STREET Kids run up to get ice cream. DOLLY FRONT SHOT Chinese kids. Headlight flare. THIN TRACK RIG BETWEEN KIDS TRUCK DIGITAL PASS THRU in front of Chinese kids. Wind kicks up. Two halves of Ice Cream Truck. One spins.…