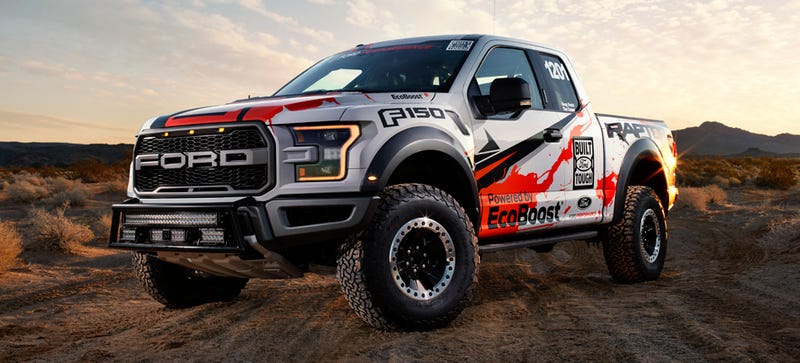 The 2017 Ford Raptor is redesigned, re-engined, and it looks great in pictures. But now it's faced with the challenge of proving itself all over again. So Ford is putting it through six major off-road races this year, in stock condition. Sort of.
The off-road race you saw in Fear & Loathing In Las Vegas is a real thing, and it just rocked the sun-scorched desert of Nevada last weekend. Feast your eyes on this glorious photo gallery of the 2015 Mint 400 and you'll see why we're always calling it one of the best motorsport events in America.
Is there a way to go off course in desert racing? We're pretty sure there is, but that's not to say Riot Racing's buggy slows down much when it cuts a corner. This is the Best in the Desert Parker 425, out in Parker, Arizona, and it's awesome.