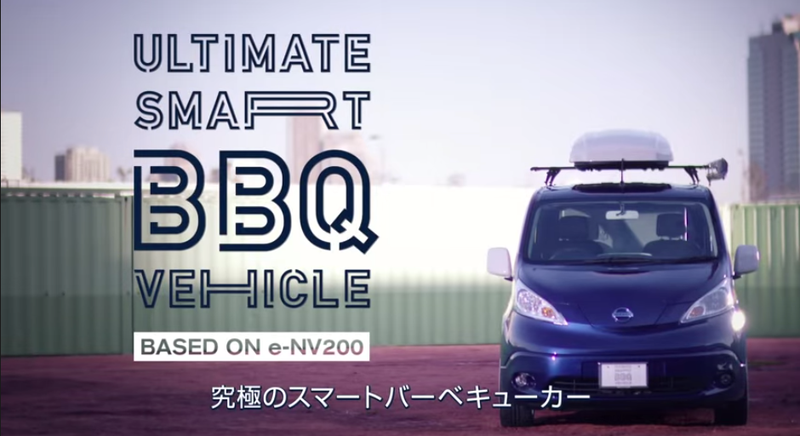 Japanese automakers have been shoving all sorts of devices into vehicles, especially kei cars, for years now. We've seen many a wacky concept come out of design studios, and a surprising number of them have actually made it into production. Well, Nissan may have just taken it to a whole 'nother level with their new…
Barbecue Yeah! Grillin' expert Karl Engel and The Art Of Manliness put together a great video breakdown of how to make some killer smoked baby back ribs. Give it a shot at your next tailgate party!
I was out wandering around during the first practice session when I noticed a familiar site: Austin's famous Salt Lick BBQ. Technically, it's from Dripping Springs, but it's a short and beautiful drive from the City of Weird. Now they've got their own little outpost at the Circuit Of The Americas grandstand.
The attention of drivers at the annual 13-hour endurance race at Virginia's International Raceway is constantly split between the track and the delicious scent of smoking meats wafting into their race cars. That's thanks to a crazy competition pitting teams of corner safety workers against each other in a trackside…
What is a Maximum El Camino Day without a scene from everyone's favorite car customization show? This episode from season five has the gang from Galpin Auto Sports converting an El Camino into a tailgating machine complete with a propane grill and condiment dispenser. Yes, propane.
Sure, it may be blanketing snow in the Northeast and getting ready to do so in parts of the Midwest, but it's never too early to start thinking about summer. One essential part of the sunshine season is the barbecue and one unfortunate casualty of the barbecue happens to be the back end of a Chevy Corvette.