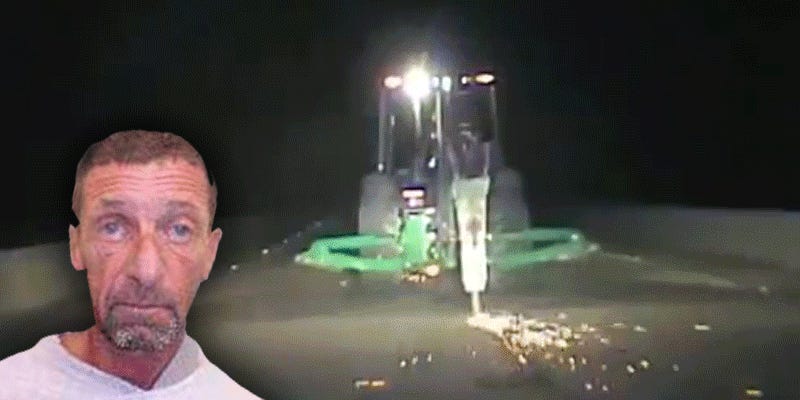 I know even typing the word "Florida" here will be seen as unnecessary, but in South Florida, a 59-year-old man stole a backhoe and took it on an hour-and-a-half joyride up and down a bridge, tossing boulders and scraping the road surface, sending showers of beautiful sparks into the air.

Melvin Baker, a 79-year-old digger who loved his backhoe, had his dying wish fulfilled when his JCB backhoe was used to carry his coffin from the family home to the church. Ironically, he was cremated. [SWNS]
There's nothing like watching the slow, deliberate progress of a disabled backhoe. But you have to admit, this guy could be the most resourceful driver since Nicky Cugnot pressure-cooked his first pot roast.