Washington is moving around its heavy bombers like chess pieces as it attempts to deal with growing threats around the globe. B-52s are already deployed to Spain, but others will also take over for the B-1 as the U.S. Air Force's ISIS pounding precision bomb truck. In the Indian Ocean, B-2 stealth bombers will be…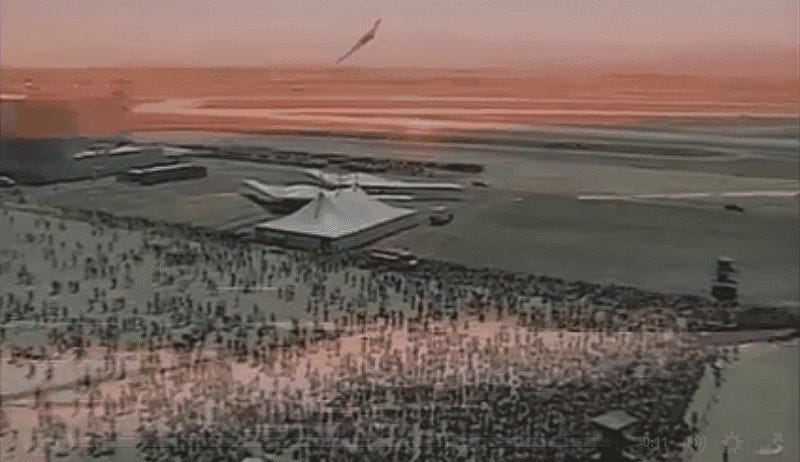 It's short but very sweet. The video below depicts what has to be the best B-2 Spirit flyby ever. It looks like this was taken at Northrop's installation at Plant 42 in the early 1990s, and it's awesome to watch.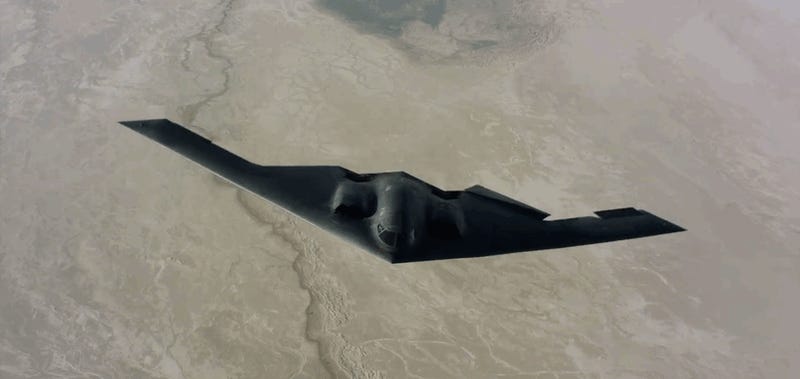 The images above provide an interesting comparative study of the nose sections of Northrop's YB-49 circa the late 1940s and present day's Northrop Grumman's B-2A Spirit stealth bomber. Jack Northrop (and Nazi Germany to some extent) was way ahead of his time when it came to envisioning flying wings as the future of…
A pair of B-2 Spirit stealth bombers, callsign DEATH 11 and 12, have joined a trio of B-52s at Royal Air Force Base Fairford, a long-time forward staging base for USAF strategic assets in the UK. The presence of US nuclear bombers, the B-2 in particular, along with the massive allied training war game known as BALTOPS…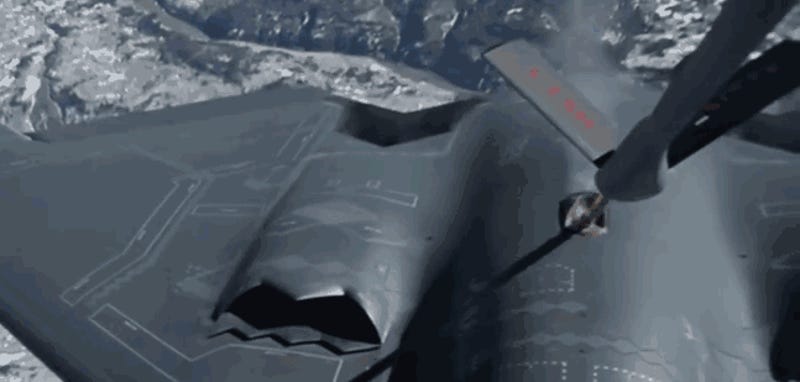 Our good friend David Cenciotti posted a very cool USAF video showing a B-2 Spirit being refueled high over Montana. Watching the flying wing's control surfaces working to keep it stabilized below the KC-135 is always amazing, but the real payoff comes at the end when we see the jet's revolving refueling receptacle…
BBC News turned its video cameras on Russia's homegrown supercar, the Marussia B2, as it rumbled around the company's ex-Soviet factory in northern Moscow. Marussia Motors just bought a controlling stake in Virgin Racing too, so you know it's well-endowed.
The Marussia B2 is shocking to see on a show stand, but the newest supercar from Russia looks shockingly attractive getting flogged at the track. Marussia, call us. (Photo credit: Sevan Calians)
We already know the Marussia B2 is a real car. That hasn't stopped Marussia from releasing these computer-generated press renderings for your viewing pleasure.
What happens when newly-monied Russians design a super car? You get the successor to the first Russian super car, the B1. It's the Marussia B2 and it's got looks to shame a Ferrari Enzo and, supposedly, a 420HP Cosworth mill.
When the Marussia B1 super car dropped cloth, it afforded seemingly limitless jokes about Russia. Now their next car, the Marussia B2, has been spotted completely uncloaked on the streets of Moscow ahead of this week's Frankfurt debut