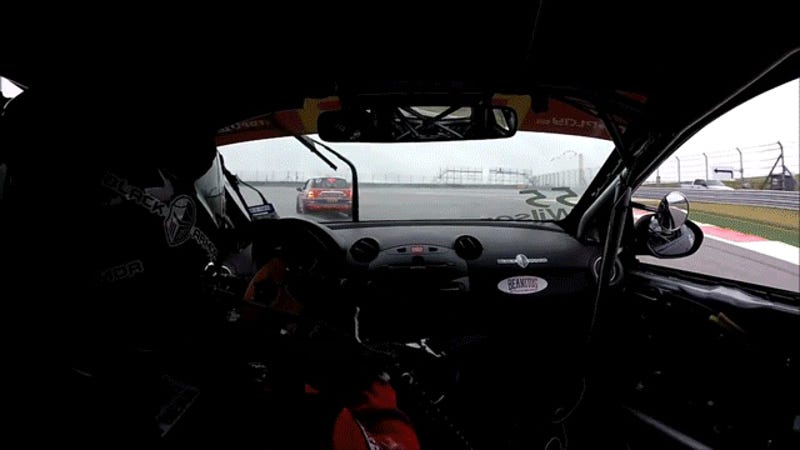 If there's a do-not-miss set of races to watch from the Pirelli World Challenge weekend at Circuit of the Americas, it's the touring car group: TC, TCA and TCB. The craziest race of them all was the last TCB (or B-Spec) race from the weekend where these small, hyper-aggressive little cars bump and spin in the wet.
Now that spring is here, I can go to almost any race track in America and watch fast cars duke it out. Sports cars. Supercars. Prototypes. NASCAR. Even Formula One later this year. But where do I go if I want to watch a bunch of cheap economy cars drive their little engines out in some epic track battle?
When I joked about fixing my handling problems with Truck Nutz, I had no idea I'd actually find a pair in the Pirelli World Challenge paddock. Many race cars race in support of charities, but Timothy Mincey Sr.'s Testicular Cancer Foundation-sponsored car is particularly on the ball(s) with it.