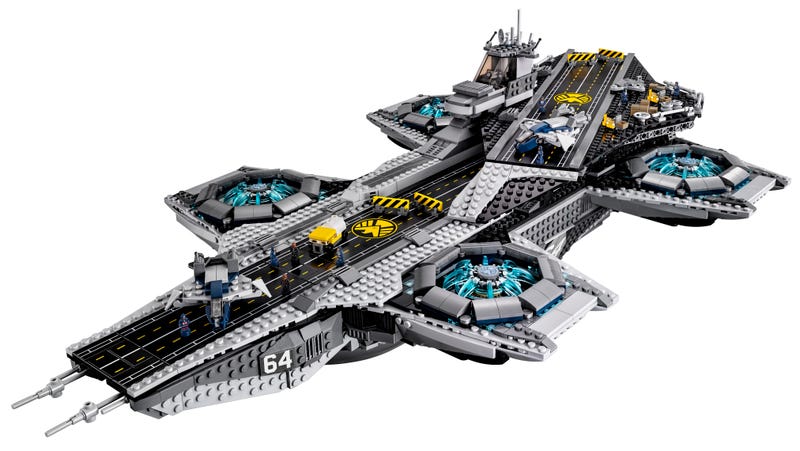 Product placement apparently moves faster than the speed of light. Within days of the first electric Harley-Davidson, dubbed Project Livewire, being revealed to the public, it's already clear that the bike will star in next summer's Avengers: Age of Ultron.
Etsy seller Geekerie has created "Earth's Mightiest Vehicles," a badass Avengers-themed minimal car logo art series. The rebranded designs feature Hawkeye, Iron Man, Thor, Loki, Hulk, Black Widow, Captain America and War Machine. Would be pretty sweet to see a Mitsubishi redesign for Wasp and Fiat for Ant-Man.
According to the accurate-looking window sticker, this 2012 Acura MDX with special tactical packages for S.H.I.E.L.D. gets an impressive 234 MPG city/304 MPG highway mileage, though this is running on Palladium. It's a fuel which, apparently, costs a daunting $448/oz. But that's actually cheap. Because the car itself…
According to an Acura dealer national meeting attendee's furtive report from the Aria hotel in Las Vegas, the new Acura NSX that'll reportedly be shown at next month's Detroit Auto Show will look extremely similar to Tony Stark's car in the upcoming Avengers movie. But wait, there's more.
It's entirely possible that you haven't been paying attention to the internecine continuity of Universal's Fast and the Furious franchise — the most recent chapter of which, Fast Five, just grossed $83.6 million in its opening weekend. Given that it's a series about a pair of guys who steal cars and pose dramatically…